Smokey is a sweet, young kitty who is looking for a home where he can be himself and flourish in his own time. He came from a hoarding situation and has been quite clearly traumatized. We don't know much about Smokey's past but he is nervous about being touched so does no enjoy petting or affection. If Smokey is in his hidey-place, or if he's distracted by food, you can pet him but he doesn't really enjoy the contact (he just puts up with it.) Although Smokey is still learning how to trust people, he enjoys spending time with other cats. His ideal home will be where he gets to be friends with other cats but where he's not expected to be snuggly or affectionate with people. Since he gets along easily with other cats, Smokey would do best in a home where there are already other confident cats that can help him learn how to trust. He is in foster care with Merlot, who was rescued from the same home and the two of them get along well. If you do not currently have another cat, the two of them could be adopted together, but they would each do well individually as long as there is already an existing, confident, and friendly cat (or cats) in the home.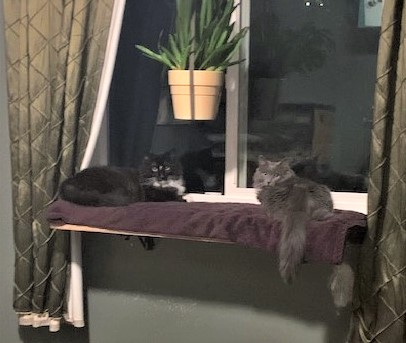 When Smokey first arrived in our care he was very scared, closed off, and shut down. He wouldn't eat in front of us, wouldn't make eye contact, and wouldn't move out of his hiding spot when people where in the same room as him. After a few months of socialization with his foster family, Smokey is now brave, curious, and playful (although he's still trying to get to the point where he actually enjoys human affection.) He has decided that his foster mom is not all bad, especially if there is food involved. Every morning and evening when it's time for dinner, his foster mom offers him her hand to sniff before she feeds him and he will take a few steps forward to give her a good sniff before he eats his dinner. In the morning, Smokey is always sitting on the foot of his foster mom's bed waiting for her to get up and feed him.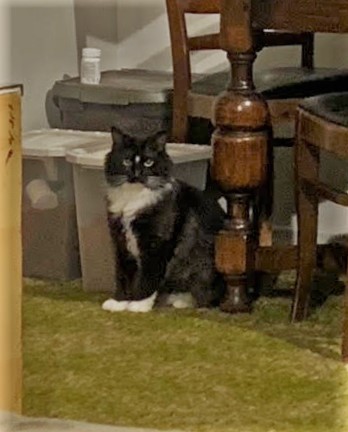 Just recently, Smokey has started moving around more during the day when his foster mom is home. He likes to play at night with the other cats and with his toys. Smokey is quite vocal with the other cats and cat be chatty at night. He doesn't mind the cat-savvy dog that's in his foster home and they even touch noses on occasion. He doesn't like conflict and when the female cat in his foster home is on a rampage he quietly moves aside (she likes to make sure everyone.. even the dog.. know she's boss). He's such a sweet boy and we hope that he can find a home where someone can give him the time he needs to show his true personality.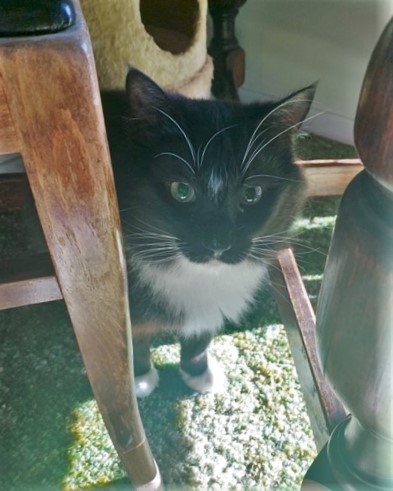 Visit www.victoriapets.ca for adoption information and our application. Please note that due to increasing numbers of COVID-19 in our province, in an effort to minimize risk to our foster homes and discourage non-essential travel, we will only be considering adoptions on Vancouver Island and the Gulf Islands at this time.