Ginger and Momo are a bonded pair of kitties who are looking for a special home together. This pair came to us from a home with an excessive number of cats that were not socialized properly when they were young. Ginger was heavily pregnant when she was rescued and she and Momo did a great job raising their kittens. This pair has since been spayed/neutered and now it's their turn to find a loving home. They have both come a very long way socially since they first came to us, but they still have a long way to go.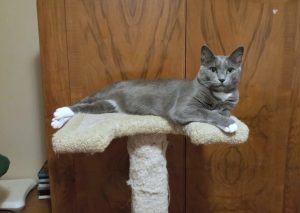 Ginger and Momo are both shy kitties who are specifically looking for a home that is experienced working with under-socialized cats. They also need a home where there is already an existing cat (or cats) to help them acclimate to a new environment.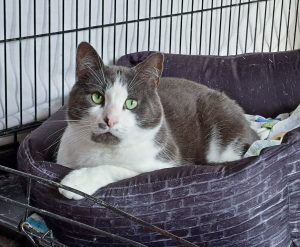 This pair arrived in our care in March 2021 and it took them until August to start coming out of their shells. They spent most of their time hiding and avoiding contact with humans. They are now both interactive, chatty, and social in the sense of wanting to be able to see what's going on in the house and not hiding any more, but neither cat is comfortable being touched. Momo will allow handling if he doesn't have the option to run away, but Ginger is still feisty if you try to handle her. We cannot guarantee that either of these kitties will ever be excited about being touched or handled, but we expect that they will become comfortable members of their new family. They really need someone who is willing to give them the home that they deserve to blossom in their own time.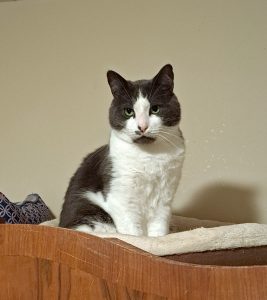 These two are great with other cats and will do best in a home with existing cats. The other cats in their foster home really helped them come out of their shells and assisted with their socializing. They are also eating Royal Canin Calm Diet and get Purina Calming Care supplement to help them feel more comfortable while they continue with socialization. Neither cat is very playful so a home with older, more quiet cats might be better than a house full of energy.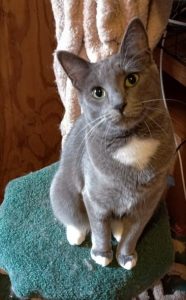 This pair is not at all comfortable with dogs. In their previous home the only experience that they had with dogs was negative so they are terrified of K9s. They need an adult-only home.
If you would like to learn more about Ginger and Momo, please contact us at victoriapets@gmail.com.