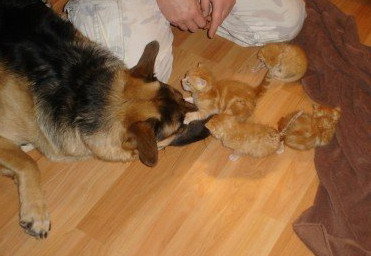 While VPAS does everything we can to ensure that the pets within our care are happy and comfortable, there is no substitute for a real home. Some pets require time in a foster home to help get them ready for adoption, while others are already available for adoption but would prefer to spend their time waiting for their new home in a real house instead of in a shelter kennel.
While a pet is in foster care all of its food and medical care is supplied by VPAS. We also provide behavoiur counseling (if needed) and resources to help each foster parent be as comfortable as possible with their foster pet and its needs.
Please click below to view a list of all of the pets that we currently have waiting for foster homes. 
If you are interested in providing a foster home for one or more of our pets while they wait for their forever homes, please feel free to fill our foster home questionnaire. It helps to give us an idea as to which types animals you have experience working with, the time-frame that you have available to commit to fostering, and the home environment that you have to offer (other pets, children, etc.). We want to ensure that we match you with a foster pet that fits well into your home and with your level of experience.