These two 'Living Room Lions' are Tansy & Tucker. They want to be adopted together and will provide hours of entertainment and joy to their adoptive family. They play together for hours, and especially love play time with a human, be it a game of string, laser toy, or diving into a pile of newspapers. Both love a wand toy that has a 'mouse' on the end and will leap into the air, or off furniture to get it. The laser light toy has proven to be a favorite as well, with both 'chattering' in excitement at the beginning of the game. They will play until they are exhausted, and flop on the ground for a rest.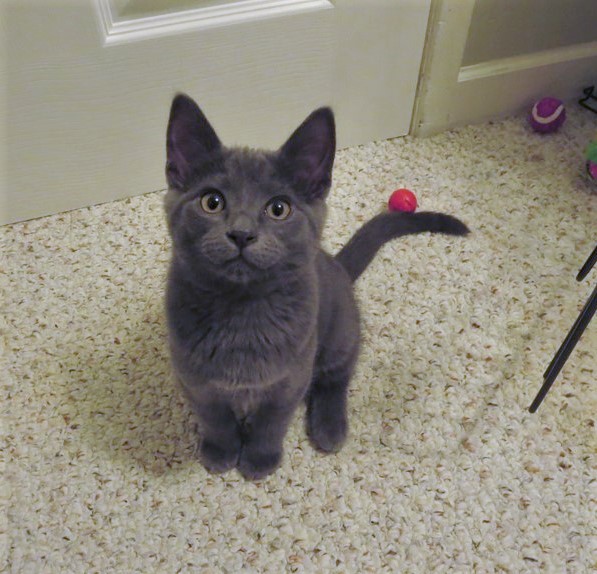 Tucker is a purr monster; instantly purring when pet, and loves to kiss. He also likes to ride on your shoulder or jump on your back if you are kneeling down. He is a very snuggly goofy clown, and is very rambunctious in his play style.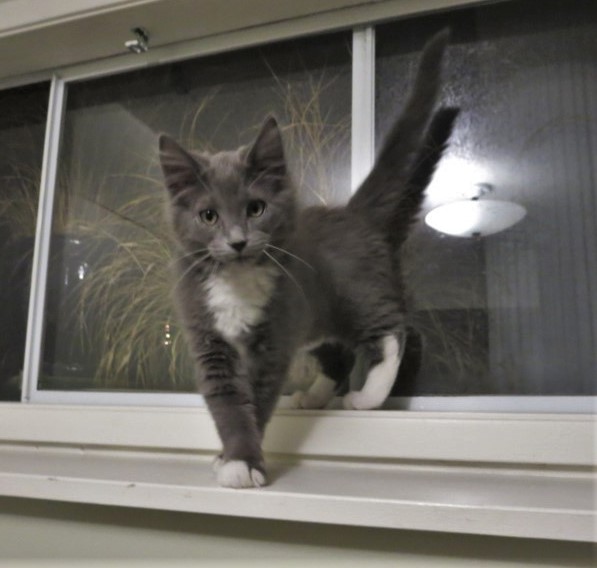 Tansy is a bit more reserved, but is developing into a real sweetheart. She loves her red rubber ball and has an endearing habit of carrying a toy in her mouth while running around playing. She likes one-on-one games, and seems to like 'thinking games' more. She is also a 'chirper', and will probably be a talker.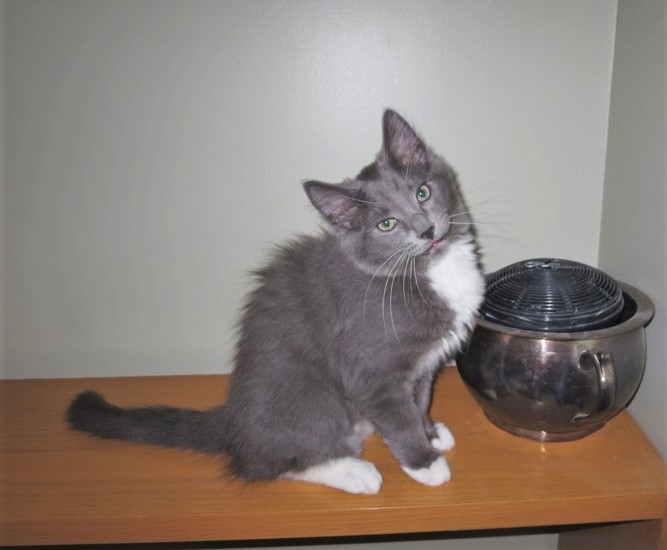 Both are very responsive to treats and are learning to wave, and/or sit up for treats. They know the sound of the shaken treat bag. They will need time to adapt to a new home, but once comfortable, are open to new experiences, and learn quickly. We feel that they would be better off adopted as a pair (the "T Team") since they play constantly together, sleep together (mostly), and eat together.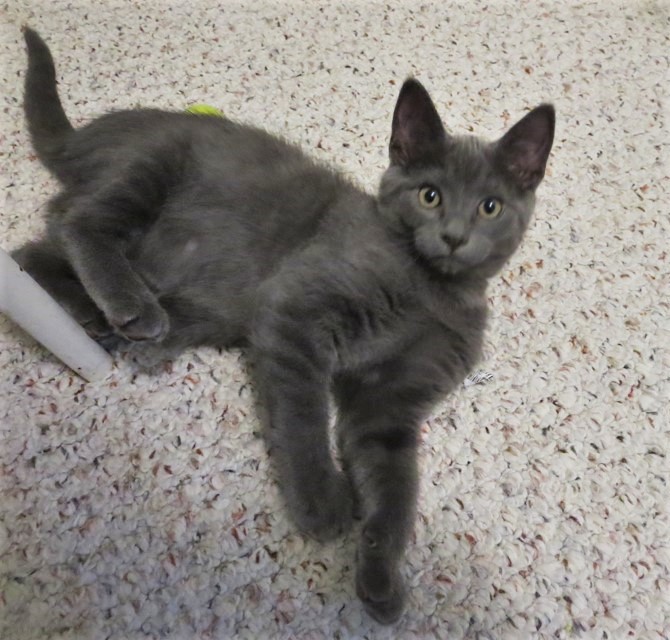 Please visit www.victoriapets.ca for adoption information and application.