Merlot is a special kitty who is looking for a special home with a very experienced cat-mom or dad who can help her grow and flourish. Merlot came from a hoarding situation and she was very under-socialized. She was not used to being handled and does not yet enjoy being touched or pet. Although Merlot is uncomfortable with handling, she does enjoy being around her family as long as she can stay just out of arm's reach. Merlot's absolute favourite thing is to play with other cats. Her ideal home will be where there are other young felines that want to become her friends. A home with more than one confident cat would be best for her.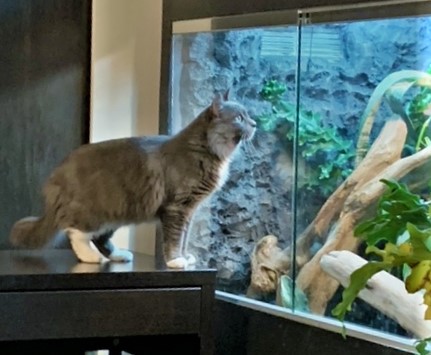 Merlot is very shy but does explore her foster home when her foster mom is quiet or not moving around too much. She loves to sit and watch what's going on. Her foster always finds Merlot sitting behind her politely or starring from a cat tree. She has come a long way in her bravery and will now (after several months) move around the living room even if her foster mom is standing or walking around. Merlot likes to watch everything but runs if you make direct movements towards her. She is so curious about everything and wants to investigate new things. Her foster mom recently moved her water dragon (lizard) into a new enclosure and Merlot loves to watch him! She plays really well with the other cats in her foster home and especially likes to chirp/talk to them and run around playing at night when everyone is in bed. Her favourite things include watching the birds outside the window, playing chase with her kitty friends, and playing with toys that have bells in them that roll!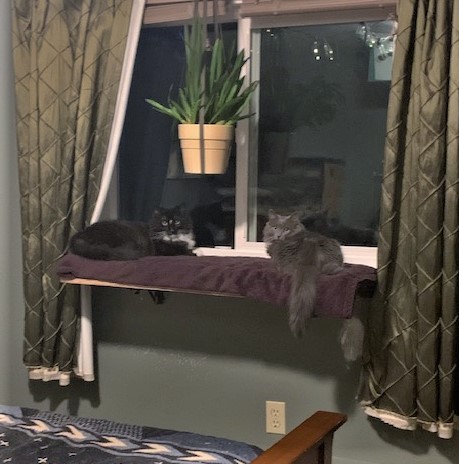 Merlot isn't a fan of loud noises but with more time she will get more confident! Although Merlot is in a foster home with a dog right now, she doesn't enjoy him. She would prefer a home either without dogs, or where there is an old, slow, quiet cat-savvy dog that will ignore her. Merlot is not comfortable with children and needs a quiet, cat-experienced, adult-only home.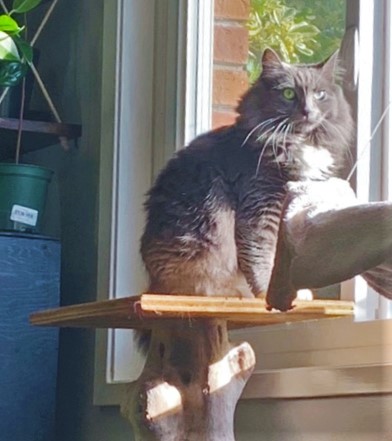 Visit www.victoriapets.ca for adoption information and our application. Please note that due to increasing numbers of COVID-19 in our province, in an effort to minimize risk to our foster homes and discourage non-essential travel, we will only be considering adoptions on Vancouver Island and the Gulf Islands at this time.