Meet Coconut & Sesame.  They are bonded brothers, who are looking for just the right home. They can both be a bit nervous when meeting new people, so it can be a bit tricky for them to shine, but they both have gentle and kind personalities. They will really blossom into wonderful kitties if given the right family.  They are quite bonded, so really want a home together. 
These two and their siblings were born outside to a stray cat, last spring. The poor kitty received some injuries and was doing her best to raise a litter of kittens with limited resources, but they needed help. They were rescued by a team of volunteers and came into care when they were about 6 weeks old. They were rescued by a team of volunteers and although it took them a little bit of time to get used to being handled by people and living indoors, they are just shy of 12 months old now have the hang of it.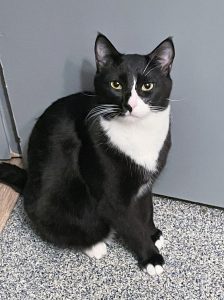 Coconut (tuxedo) is quite a calm kitten. He will be shy when he first meets you, but if you take the time to sit with him and let him see that you're not scary, he will warm up quickly. He loves food (a great way to build trust with him) so he is probably a cat that will need measured feedings as he grows rather than being free-fed.   Although Coconut is quiet and calm most of the time, he can become very energetic when the toys come out. He loves chasing string toys, playing with scratching posts, and climbing the cat tree. He's an independent kitten and often leads his littermates in games.  Once he's done playing he loves to curl up on the couch with you for some cuddles and purrs.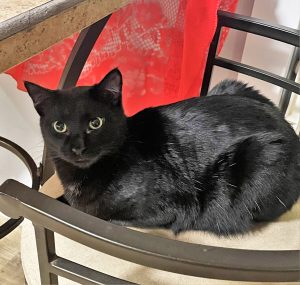 Sesame (black) is vocal and likes to talk to you. He loves to rub on your legs as you try to move through the house, telling you about his day (therefore he wont be the right fit for someone who has mobility challenges or is unsteady on their feet.)  He is a long, athletic boy, and although he can by a bit shy when it comes to meeting new people, he's full of energy and loves to play. Sesame was the first kitten in his litter to start playing with his foster family, when he first arrived in care . Play is absolutely the key to this boy's heart. He has lots of energy and loves to run around chasing toys of all kinds: string toys, scratching posts, ping pong balls, you name it.  Sesame's second favourite thing (next to toys) is eating. He loves his food and will eat out of your hand if you give him treats. It may take this guy a while to warm up to new people and gain that trust, but once he does, he's a great little cat.  He loves to be held by people he trusts and will fall asleep curled up in your arms. He purrs loudly if you rub his head.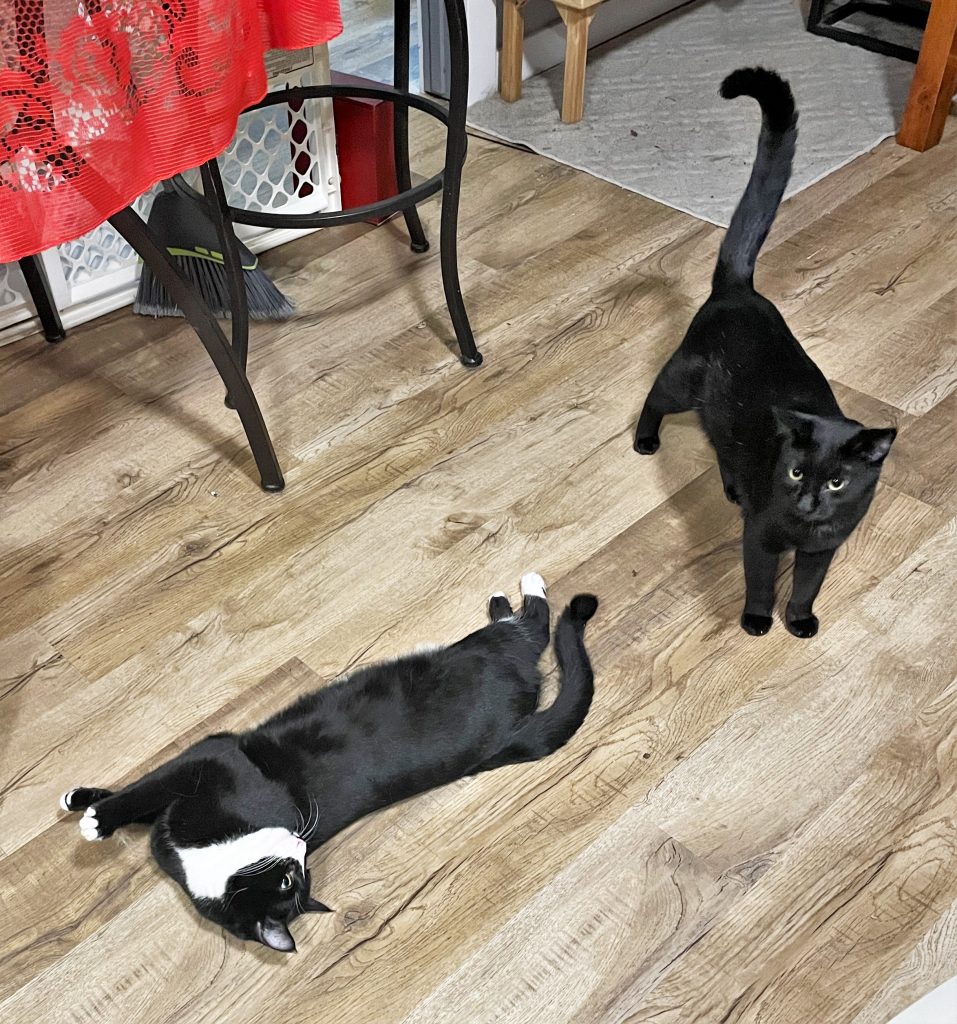 These boys were previously in foster home with cat-savvy dogs and they seemed comfortable around them. They are also good with other cats, so would do well in a home with other cats (as long as there are regular feeding times – not free feeding) but the pair would be OK as just the two of them in a home, without other pets as well. They are not comfortable being around young children that move fast or speak loudly; but they seem OK with teenagers and older.
If you'd like to learn more about Coconut & Sesame, please visit https://victoriapets.ca/adoption-process/ for info about our adoption process and to find a copy of our online adoption application.