Athens is a special kitty who is looking for a special home where she can be herself and flourish on her own time. Athens came from a hoarding situation and she was clearly fairly traumatized. We don't know much about this girl's past but she is nervous about being touched so does not enjoy petting. Her favourite place to hang out is on top of the armoire where she can watch what's going on without being in the thick of things.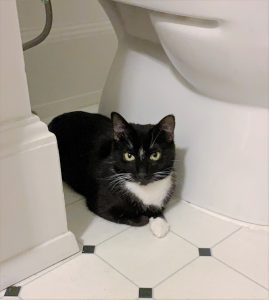 Although Athens is uncomfortable around people, she really likes other cats. Her ideal home will be where her 'job/purpose' is to be friends with other cats and not to be snuggly or affectionate with people. Athens likes to hang out with the other cats in her foster home and she is the 'home owner' of the current 'favourite cat bed' in the foster home. All of the cats climb in and want to snuggle with Athens. She has made good friends with Missy, who is from the same home and the two of them would love to find a home together. They could easily be adopted as a pair into a home where there are other existing cats. Being in a home with other cats that are comfortable around people would be helpful for them to learn trust.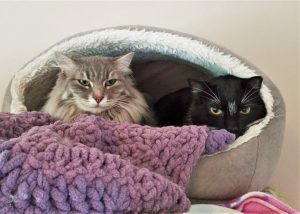 Athens is young (about 3 years) so we hope that in time she will learn to trust and will settle down enough to allow her new family to pet her, but as of right now she's pretty uncomfortable with being handled. She does allow her foster mom to get very close and sometimes pet a foot or her head, especially when her canned food is coming.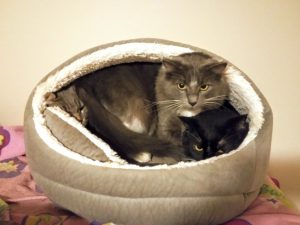 Visit www.victoriapets.ca for adoption information and our application. Please note that due to increasing numbers of COVID-19 in our province, in an effort to minimize risk to our foster homes and discourage non-essential travel, we will only be considering adoptions on Vancouver Island and the Gulf Islands at this time.