Betty White was a lifelong champion of animal welfare and continuously supported local shelters & other animal interests. January 17th would have been Betty's 100th birthday, and the #BettyWhiteChallenge is challenging animal lovers to support local animal rescues, as a tribute to Betty.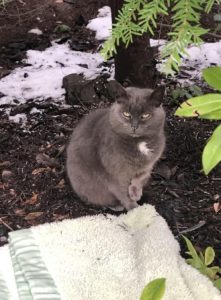 We recently rescued a sweet kitty who had been living as a stray in the woods behind some rural homes for months. We have named this sweet girl "Blueberry" and a recent trip to the vet revealed that she has multiple broken canine teeth. Broken teeth are very painful and this adorable little muffin will need significant dental surgery to remove them, as well as a few others. Although our wonderful vet helps us by providing affordable services, the cost for Blueberry's dental surgery will be over $2000.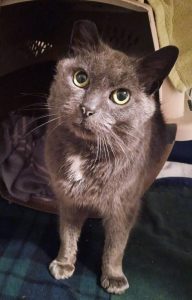 If you would like to participate in the #BettyWhiteChallenge, we graciously ask that you consider contributing toward Blueberry's dental surgery. Donations of $20 or more are eligible (upon request) for tax receipts. Donations can be made via the Facebook donation program, or by several other methods which are outlined on our website at https://victoriapets.ca/donation.

Thank you for your support!