This fluffy beauty is Rosemary. She is another one of the cats from the home of a hoarder whom we've been working with over the past year. When she first arrived in our care, the only way to describe her was sweet but terrified. Rosemary didn't ever lash out or show any aggression, but she was frozen stiff and didn't understand what interacting with people was all about. She has since come out of her shell a lot but she is still recovering from her traumatizing past and will need the perfect home to help her continue learning what life is all about.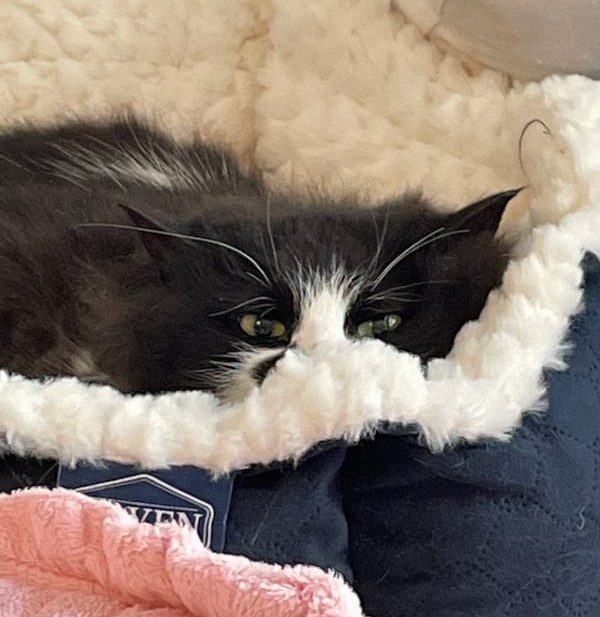 It took several weeks for Rosemary to become comfortable in her foster home, but now that she is used to her surroundings, she's very playful and outgoing. She runs around and plays by herself and with the other young cats in her foster home. She's become very comfortable in the house, but is still a bit skittish when people get too close. Rosemary is most comfortable with the quiet, senior woman who lives in her foster home. We believe that she will do best with a quiet, single woman. Rosemary will not do well with change or children in the future so someone who has no plans to have children, and who is unlikely to move homes would be ideal for Rosemary.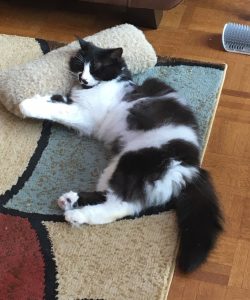 She's a curious girl and likes to be in the center of things. Overall, she's a very lovely cat and has great potential to be a really great companion. Rosemary has come a long way, but she will still need a very patient family to help her continue to blossom.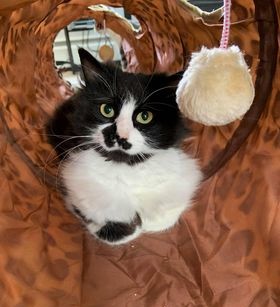 Rosemary is used to being around other cats and her favourite activity is playing with her feline friends. It will be important for Rosemary to go to a home with other, confident cats that can help her continue to learn trust. She does best with male cats and really does want younger cat friends that will play with her. Rosemary is not at all comfortable around dogs or children.