This special kitty is Buffy, and she's looking for just the right home to help her blossom. She needs to find a quiet home, with an experienced cat-person who will allow Buffy to be the kitty that she is. She is a sweet but skittish girl who had a rough start and is still learning how to be a cat. She needs a home with other cats to help guide her. She would do well being adopted together with her sister, Willow, although they can go to different homes if the right family can't be found for both of them.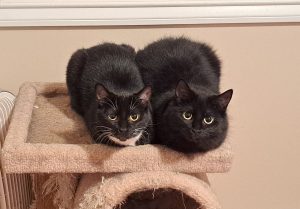 Willow & Buffy were originally found as feral kittens living all alone in the woods. They were taken in by a caring, young man who wanted to give them a good life. He gave them a great home but wasn't familiar with how to socialize feral kitties, so they didn't get much physical interaction while they were growing. They came into our care when they were about 7-8 months old, and while they have made great strides in the short time that they've been with us, they still have a ways to go before they are social.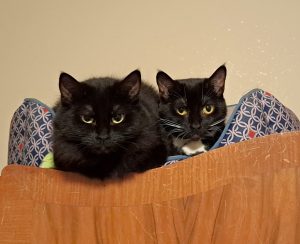 At this time, Buffy is a very shy girl and is not comfortable being handled by people. She will take treats out of your hand if you sit quietly and are persistent with her, but she will first try to tap the treats out of your hand and then scoop them closer to her so that she doesn't have to approach you. She will sit a few feet away and watch you, and will come closer at feeding time, as long as you don't reach for her (if you do she isn't aggressive, she just runs out of arm's reach). Buffy is safe to live in a home with people but she needs to live with someone who understands the cat that Buffy is and doesn't push her to be something she's not (a cuddle bug). Our hope is that over time she will bond with a person, but it will take time for that to happen. Right now, Buffy's ideal placement will be one where her job is to be friends with another cat and the expectations for contact with humans are low.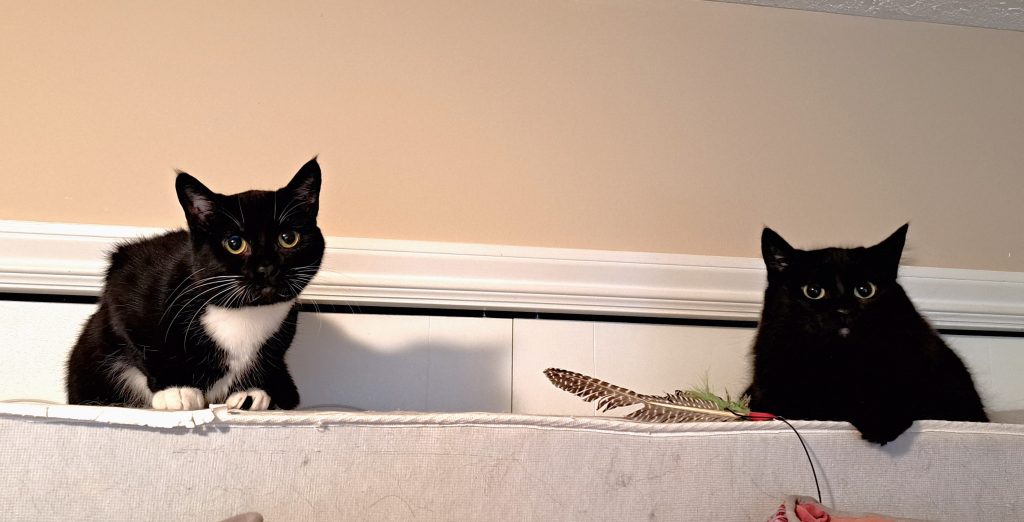 Buffy is playful if you have a Da Bird or other similar wand toy, but she doesn't seem to play with the other cats much; she prefers to cuddle with them. She would be a good match for an older or more quiet cat that wants a snuggle buddy. Buffy is quite submissive when it comes to other cats and does seem to find herself bullied some times, so a cat-friend that wont pick on Buffy is important.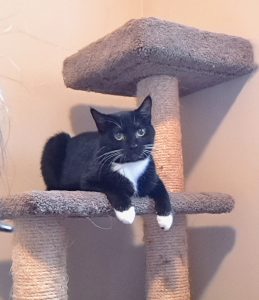 Buffy cannot go to a home with children or dogs. A quiet, cat-experienced, adult-only home, with other cats are required for Buffy. Buffy seems to make cat-friends fairly easily (as long as the cats aren't too rambunctious for her) but she already gets along very well with her sister, Willow (see separate bio), and would be happy to be adopted together with her.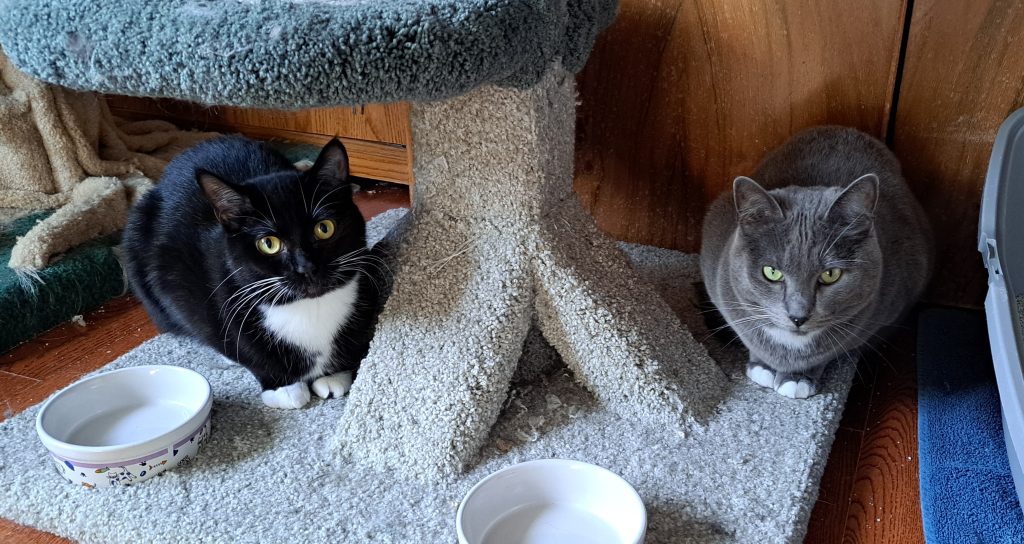 If you'd like to inquire about Buffy, please visit https://victoriapets.ca/adoption-process/ for info about our adoption process and to find a copy of our online adoption application.